department of Computer Science and Engineering (CSE)
From the very beginning, NDUB has been working to provide a better education and environment to its students. To keep pace with current technology and provide students guidelines in the field of computer science and technology, the Department of Computer Science and Engineering of NDUB started its journey in 2015.
MEssage from the Department Head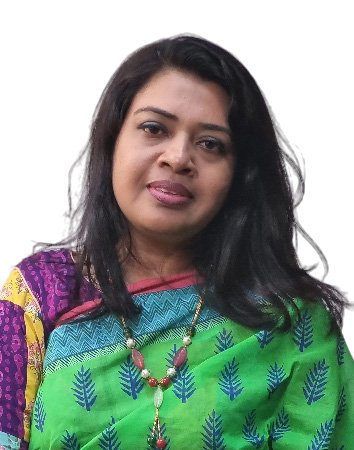 Professor & Chairman
Department of CSE
Read about the department of Computer Science & Engineering
The Department of Computer Science and Engineering (CSE), under the Faculty of Science and Engineering has started its journey in 2015. As the newest department, CSE is flourishing very rapidly. The Department aims to maintain excellence in teaching, research, and service through a dense foundation of both the theory and practical works. The bachelor program in CSE is designed to produce skilled graduates to satisfy the growing demands of graduates in home and abroad. Our curriculums also give students the social, ethical, and liberal education needed to make significant contributions to the society. Faculty members, with their latest knowledge and experience, are running the department very effectively.
Courses offered by the department are:
B.Sc. in Computer Science & Engineering (B.Sc. in CSE)

The Department of CSE has been offering a 4-year undergraduate Degree program since 2015. The 4-year Degree program is spread over twelve trimesters with three trimesters per academic year. Admission is offered thrice a year
M.Sc. in Computer Science and Engineering (M.Sc. in CSE)

The Department of Computer Science and Engineering is offering a Master's degree program in CSE.  The admission is thrice a year.
Objectives of the department
The main goal of the Department of CSE of NDUB is to provide better education to its students as well as to make the students familiar with the current competitive technological world. To achieve this, the department regularly monitors all of its students. It wishes to make students capable enough so that they can be proud partners of the development of our nation. The department also seeks to introduce the students to research. Some of the students of the department have already published their research works in many journals, and some are on the way to do that. We believe that for the development of a nation, it is necessary to introduce students to research work as well as nourish their mental development correctly. Hence, the department ensures the participation of its students in co-curricular activities to enhance their social and ethical sense, providing a way to be a better human being. Combining all the facilities that the department provides to its students, we hope to produce motivated and enthusiastic technologists with a mature sense of ethical and moral responsibilities.
The department of CSE is always conscious of maintaining the quality of the education it provides. To ensure that the students receive a good education, the department has introduced a well-planned syllabus approved by UGC. Under this syllabus, the students get practical knowledge about their prospective courses along with theoretical lessons. They need to take a good number of practical courses with real-life projects and work at department laboratories. For these courses, the department has some well-equipped hardware and software laboratories. It also has a group of experienced faculty members who are continuously working for the benefit of the students. Moreover, the department regularly organizes workshops, seminars, and talks on important issues as well as many more competitions on those issues so that students get familiar with real-life experience and enhance their capability.
Here's a partial list of career opportunities for computer science and engineering graduates:
Artificial Intelligence: The development of computers that simulate human learning and reasoning ability.
Computer Design and Engineering: The design and manufacture of new computer circuits, microchips, and other key electronic components.
Computer Architecture: The design of new computer instruction sets, working to combine optical or electronic components to create faster, more cost-effective computing environments.
Information Technology: The development and/or management of information systems that support industry, which can involve hardware, software, algorithms, databases, and man-machine interfaces.
Software Engineering: The creation of methods for the production of software systems quickly and more efficiently.
Computer Theory: The study of fundamental theories of how computers solve problems and the eventual application of those findings to other areas of computer science and engineering.
Operating Systems and Networks: The development and implementation of the basic software computers use to supervise themselves or communicate with other computers in a network.
Software Applications: The application of computer science and engineering technology to solve problems outside the field of computer science – for example, medical, environmental or educational applications.
Get to know our Computer Science & Engineering Faculty Members
The campus is vibrant with activities. There are many opportunities for getting involved in extra-curricular activities at NDUB. The instructors may be demanding, yet are very friendly and helpful and so are all the office and support staff. When you need help, you will find someone to help you.
Necessary info on double major, internship/thesis, teaching assistance​
Sample necessary informations sample
Rules for doing majors in two streams
Rules of Internship or Thesis
Rules for Teaching Assistance
Rules for doing majors in two streams
If a student of Batch 1 or Batch 2 decides to pursue a second major, they will be allowed to do so after they complete their internship program. However, if a student of a subsequent batch (Batch 3 or higher) wishes to pursue another major course, they will have to complete all the required academic courses before beginning their internship program.
Those who have capacity to take 5 courses in each trimester, will be allowed to complete 10 (ten) courses of their Major stream in two trimesters. But those who would find 5 courses in each trimester too much, will take two courses in an extra trimester for their second major after completion of the requirements of the first major stream.
This means, the students of third and the following Batches will have to decide about taking a second major before their internship program and then inform the Chairman of the Department. Only after completing all required courses—for both 1st & 2nd majors—they will they will be allowed to begin their internship program.
Rules of Internship or Thesis
Rules for Teaching Assistance