Notre Dame University Bangladesh has the following 4 (four) faculties approved by the UGC: 
Faculty of Arts & Humanities, 
Faculty of Business Studies, 
Faculty of Law, and 
Faculty of Science and Engineering. 
Get to know the 5 departments at NDUB
A University, is more than just classroom learning. It is also about growing up and maturing. It is about learning to take responsibility for one's life. Students are entering into adulthood and all that that implies. How things will be in the future —for themselves, their families, their society, their country — is being formed and grounded in them now. This University tries to take all of that seriously. It is wonderful to be educated, but to be wise is even more needed.
At NDUB there are 5 (five) Departments approved by the UGC:
Computer Science & Engineering
The Department of Computer Science and Engineering (CSE), under the Faculty of Science and Engineering has started its journey in 2015. As the newest department CSE is flourishing very rapidly……
The Department of Business Administration in the banner of Faculty of Business Studies at Notre Dame University Bangladesh (NDUB) has been running from 2014……
The Department of English, under the Faculty of Arts and Humanities, commenced its journey when Notre Dame University Bangladesh was granted permission to begin the academic session by the University Grants Commission of Bangladesh in December 2014.
Department of Economics of NDUB desires to produce economists who will perform not only as professionals but also as leaders because it remains committed to developing and relating Economics to comprehend and better our economy and society……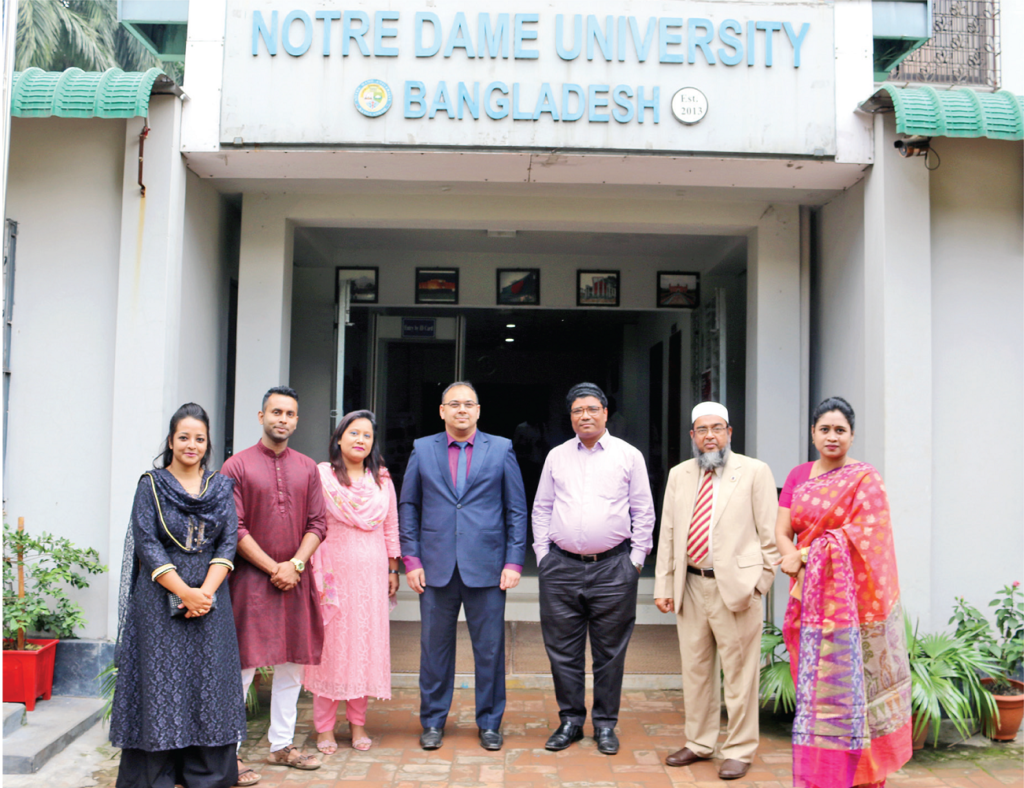 Law degrees have always been among the most sought-after and widely respected courses to study at university. Law degrees are notoriously challenging and for many students, the attraction lies in the unique combination of human interest and intellectual stimulation provided.