Bachelor of Laws [LL.B.(Hons.)]
The Department of Laws (LLB) with Honours has been offering a 4-year undergraduate degree program from 2014. This program is spread over twelve trimesters with three trimesters per academic year. Admission will be thrice a year.
Bachelor of Laws [LL.B.(Hons.)]
The aim of this Department is to impart to the students up-to-date knowledge of different branches of laws. Consequently, the undergraduate courses offered to the students have been designed considering the courses offered in various reputed universities, keeping in view the ever-increasing horizon of laws.
Tahsin Khan
Asst. Professor, Chairman, Department of Law
Message from the department chairperson
The Department at present runs two programs, namely, Bachelor of Laws (LL B Hons.) and Master of Laws (LL M). However, the academic study here in the department is about much more than just learning the letter of the law. The legal environment that we offer is quite different from the traditional learning environment. We encourage the students to adopt an innovative approach so that they can combine academic rigor with practical legal skills which is necessary to be successful in a real life environment.
The LL.B courses are taught by specialists who are dedicated to evolving your subject-specific knowledge as well as your broader skills and job prospects.
The Undergraduate curriculum of the University is based on the Course Credit System. In the curriculum for the 4-year Undergraduate Program, strong emphasis is given on acquiring thorough knowledge in the relevant basic courses, which helps the students to interact more positively with the society in which they live. 
There are three trimesters—spring, summer and fall—in an academic year. The duration of each trimester is 16 weeks, which is used as follows:
| | |
| --- | --- |
| Classes | 13 weeks |
| Preparatory leave before Trimester Final Exam | 01 week |
| Duration of Examination | 01 week |
| Trimester break | 01 week |
| Total | 16 weeks |
For publication of results, Ordinance for Undergraduate Examination is followed.
This Undergraduate Program (LL.B) consists of a set of Textual, Theoretical, Viva-voce courses and internship/thesis.
Two lectures of 1.5 hours (total 3 hours) a week will be equivalent to three credit hours.
| Type of Courses | No of Courses | Credit Hours (Each Course) | Total Credit Hours |
| --- | --- | --- | --- |
| Foundation Courses | 10 | 3 | 30 |
| Compulsory Law Courses | 22 | | 101 |
| Internship/Thesis | 1 | 3 | 3 |
| Total | 51 | - | 134 |
Course Offering and Instruction
The courses to be offered in a particular trimester is announced and published in the Course Curriculum along with a tentative trimester schedule before the end of the previous trimester. Whether a course is to be offered in any trimester is decided by the Department.
Each course is usually conducted by one teacher. The Course Teacher is responsible for maintaining the expected standard of teaching of the course and for the assessment of the students' performance.
The medium of instruction in this Undergraduate Degree program is English. Therefore, adequate proficiency in English is a prerequisite for admission to the program
A candidate for admission into the 4 year Bachelor program must have the minimum following qualifications:
The rules and conditions for admission into this department shall be construed by the Academic Council on the recommendation of the Admission Committee each year.
Waiver Structure & Eligibility
Programs

Credit Hours

Trimesters per year

Admission Fees*

Course Fees* (per credit hour)

Bachelor of Laws (LL.B.) Honors

134

3

10,000

3,500

*Semester Fees: 4,000/=

*Bangladeshi Taka (BDT)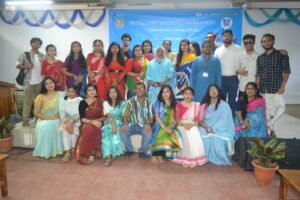 NDUB Drama and Film Club has organized a program entitled to"এসো শরতের আকাশ ভেলায়"...
Read More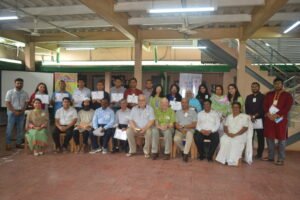 Notre Dame University Bangladesh initiated a workshop on "Using Emotional...
Read More