NDUB English Club provide supports to ensure the intellectual and academic growth and nourishment of learners. The various activities enrich students ability of critical thinking and analytic reasoning. Moreover, these activities make them confident and upgrade their skills in multiple aspects to secure their future experiences in front if the world. 
Message from club Moderator & Co-moderator
NDUBCC intends to increase the competence of the members involved and provide the students with a wide variety of conceptual and practical skills on the different sectors of computer science outside their classrooms. It also intends to hold workshops on topics such as: programming, graphic design, multimedia creation and editing, 3D modeling, hardware training such as Arduino, Raspberry Pi and many more. Anyone interested is welcome to join NDUBCC to participate in such events.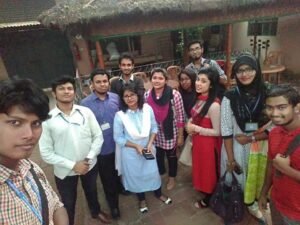 English Club
With the motto "Learn English, Be Global", NDUB English Club officially started its journey on February 6, 2016, Ms. Habiba Akter being the moderator. It
Read More »