To motivate students to take part in extracurricular activities.
To nurture and help students flourish the talents in a constructive way.
To prepare plays to be performed on stage for the students To make short films.
To take part in various programs arranged by NDUB, such as orientation programs, cultural programs etc.
To arrange programs (by the club) for the students of NDUB.
Club Motto
Merge of All Arts
Message from club Moderator & Co-moderator
We have a plan to arrange a short film competition and Drama and Film fest in the next year.
Drama & Film Club
The video was all about our responsibilities and duties to prevent COVID 19. Link: https://www.facebook.com/ndubdrama/videos/215916286361843/T
Read More »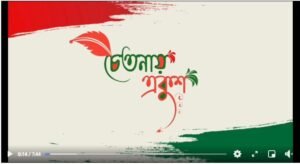 Drama & Film Club
On 21st February we have posted our new Short film named "চেতনায় একুশ" . This short filmcontains an important message. That is " We should
Read More »
Drama & Film Club
And after that a long period has passed. And during that time we planned to do somethingnew. We decided to start a series named "
Read More »